Product Description
Brighten up your home with our sunny decorative pipe covers
The Sunburst design of decorative pipe-collars creates an attractive feature out of the ugly hole around a radiator pipe.
Each one is made in metal and comprises two pieces which interlock and are around 4-5mm thick.
There are no fixings required and therefore easy to fit.
Suitable for a 15mm radiator pipe.
Largest dimensions: 65mm x 65mm.
High quality and manufactured in robust zinc alloy.
Choose from 7 different finishes: brass, antique brass, antique bronze, chrome, black, pewter, satin nickel.
For other designs in this range see Pipe Collars.
Fitting radiator decorative pipe covers
The Sunburst design requires 24mm minimum clearance.
And will cover a hole up to a maximum of 36mm diameter.
For other sizes, please see one of the other designs.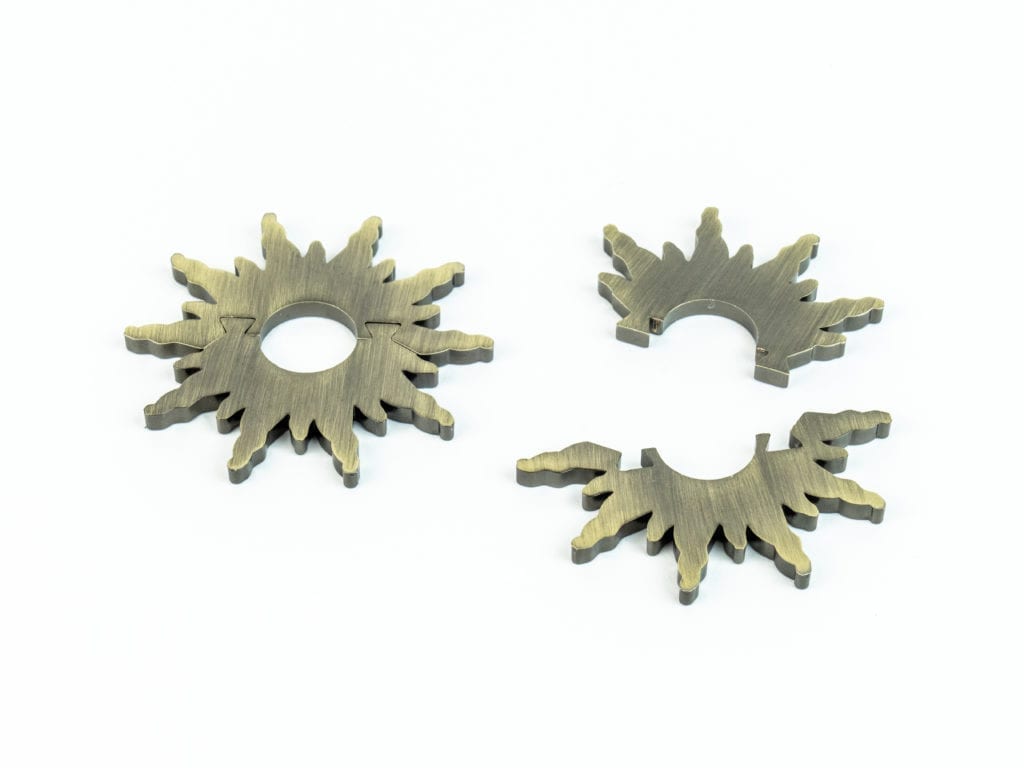 ---
Flooring products to complement the Sunburst pipe collar